ALBEROBELLO (km 11) is the capital of the trulli. In 1996, it was declared a World Heritage Site  by UNESCO. After a walk along the its unique old town, we suggest a visit to the Trullo Sovrano (the tallest ever built, and is also the only existing trullo with two storeys) and to   St. Anthony Church (the trullo church).
---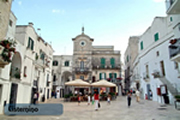 CISTERNINO (km 10) is a small pretty town listed among the most beautiful towns in Italy. It has also been awarded the Orange flag by the Italian Touring Club and the Green Flag for Agriculture. In addition to  that, it has been included in the Cittaslow International Network. Not to be missed is a visit to its beautiful old town, with whitewashed buildings, narrow streets and surrounded by a very nice landscape. Cisternino is also very famous for its "fornelli pronti", butcher-diners offering barbecued meat at all times of the day,  but instead of roasting it on the fire, they actually put it into a wood oven.
---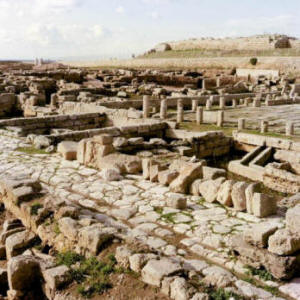 FASANO (km 9) owes its fame to the Archaeological Park of Egnazia, with the adjacent National Archaeological Museum. Nearby, there is also the Fasano Safari Park, which is the largest park in Italy, and one of the biggest in Europe, where animals run free in enclosures. Selva di Fasano is also worth visiting for its smart paths and the extraordinary panorama that this wood has to offer. For golf lovers, in Svelletri, which is  just five minutes drive from Fasano, there is   the San Domenico Golf Club, an 18 hole championship course bordering the crystal azure of the Adriatic Sea. For health and wellness Torre Canne Thermal Spa awaits you.
---

OSTUNI (km 25) has always been considered a must-see. When you arrive in Ostuni you can see why  It is called the "White Town" ("La Città Bianca"). It is built on a hill, and seeing it from the valley it offers a magnificent view of its old town, where  all the rustic houses are painted with  white lime.
---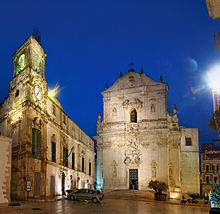 MARTINA FRANCA (km 8) is a very interesting town. Its main attraction is definitely the old town centre, a typical example of baroque architecture, with rich luxurious palaces and beautiful churches. Walking along its lovely streets, you can stop here and there to taste the typical "Capocollo Martinese"( a very tasty mature pork salami). It is also known for the international appeal of the Itria Valley Festival.
---

POLIGNANO A MARE (km 34) is a charming coastal town set on the summit of a sheer rocky cliff. As you arrive, you are met by  the picturesque natural old port, with the famous "Bastione Santo Stefano". Once inside the old town you enter a labyrinth of alleys and narrow streets. It is characterized by its rocks, caves, and terraces overlooking the sea.
---

GROTTE DI CASTELLANA (km 28) is one of the main attractions in Apulia. Its Grottoes are the  best known speleological caves in the whole of Italy.  Long galleries alternate with spectacular caves, and all of them are  filled with many forms of stalactite and stalagmite.
---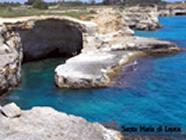 LOCALITA' BALNEARI Trulli Isago is conveniently situated only a few minutes drive from the Adriatic coastline and the sandy beaches of Torre Canne, Savelletri, Capitolo and Rosa Marina (km 18).  For those who want to spend  the  whole day relaxing by the sea, several private lidos offer modern facilities and services to meet every need. These include  a disco at night, an American bar and romantic dinners under the moon.
---
For a longer drive places worth visiting are the Sassi in Matera (km 78),an Unesco Heritage Town; Grottaglie (km 37), famous for its ceramics; Oria (km 49)with its Castle, Lecce (km 90), Otranto and S. Maria di Leuca  at the very end of the Italian heel.